"

After listening to Rachel Lipsky's new music one thought popped into my head: Carrie Underwood wishes she could have recorded this." - Ken Churilla
— THIS is Country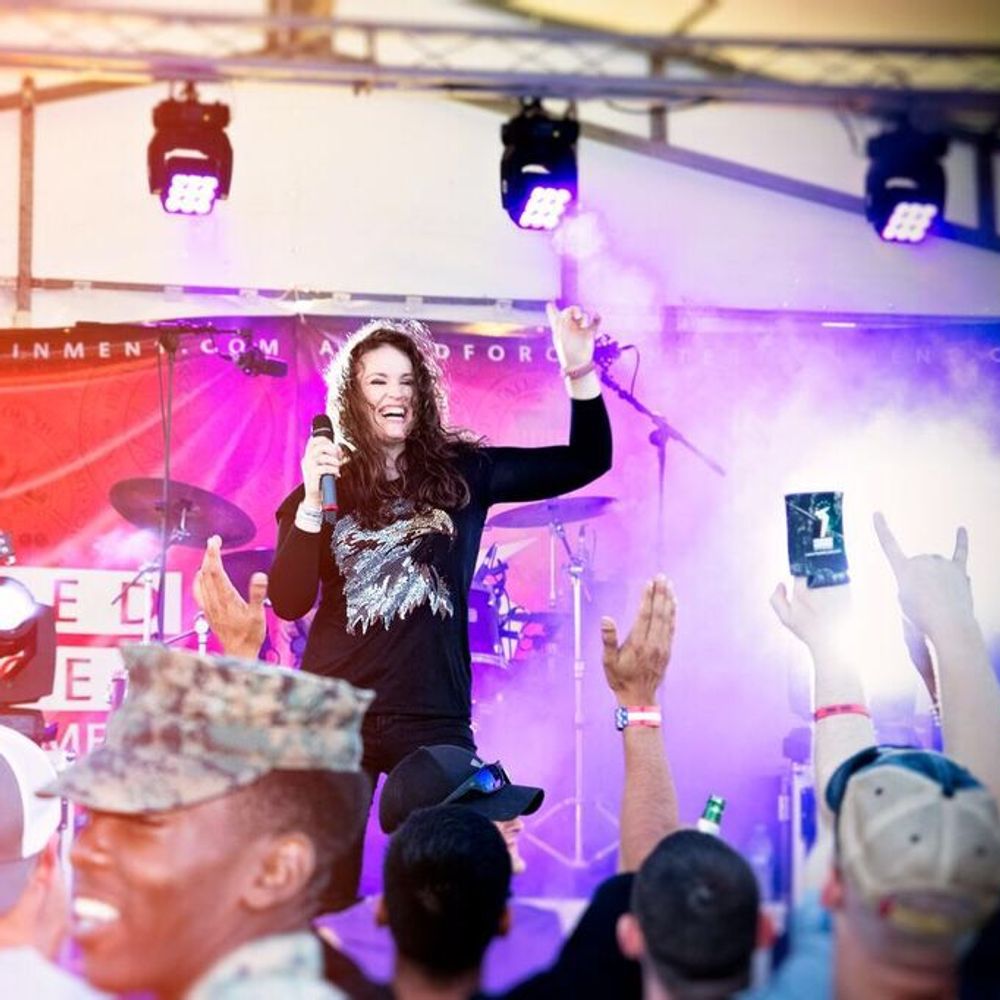 Rachel Lipsky with the troops
4th of july - spain
Rachel has joined Armed Forces Entertainment on 7 tours in 23 different countries in the Middle East, Africa and Europe.
QUICK HITS
Over half a million global streams 

Has performed for over 100,000 military troops 

2022 Anthem at the MTSU Salute to the Troops Football Game

Has opened for Keith Urban, Lady Antebellum, Thomas Rhett and more 

Recently performed during the Nashville Predators Game 

Red Carpet at The Judds Murphy Center Honoring Naomi Judd

Seven tours overseas with Armed Forces Entertainment (over 23 countries)

Won the Hard Rock Battle of the Bands in Nashville

Performed at the Gatlinburg Christmas Parade (40K + in attendance)

Recently played the Frontier Festival, Cedar Point, OH
COUNTRY MUSIC SENSATION RACHEL 
LIPSKY DELIVERS A DOUBLE HOLIDAY 
STOCKING STUFFER 
Releases new Christmas single "Ho Ho Hoedown" as she heads out on 
her seventh Armed Forces Entertainment Tour 
For immediate release: November 22, 2022 (Nashville, TN) 
The holidays are always a special time of year but 2022 is shaping up to be extra special for 
country music sensation Rachel Lipsky. Along with embarking on her seventh Armed Forces 
Entertainment Tour, Lipsky has unleashed what might be the most fun holiday song of the 
season in "Ho Ho Hoedown." 
Sure to be a holiday season favorite for country music fans, Lipsky's "Ho Ho Hoedown" hits 
along the same vein as Kelsea Ballerini. A fun, uptempo electric effort with a singalong chorus 
built within, "Ho Ho Hoedown" is three and a half minutes of pure Christmas delight designed to be enjoyed at top volume. 
"My producer Jeff Coplan (Love and Theft, Blackjack Billy, Tim Hicks) came up with the idea and we had an absolute blast writing it together. We always laugh too much when we get together, which I feel comes out in our songs." 
While "Ho Ho Hoedown" works its Christmas magic here at home, Lipsky will be wearing her 
Santa hat with camo fatigues as she heads overseas to spend Christmas and New Years with the troops. A longtime supporter of the military and those who serve, Lipsky was ecstatic to learn her Christmas tour would be of US military bases. 
"In the past, I've been to Afghanistan, Kuwait, more of the Middle East, Africa, Spain and 
Portugal. This time we're going all over Europe to entertain our troops and I couldn't be more 
excited," says the country music star. "Bringing a piece of home to our Women and Men in uniform was a lifelong dream of mine. I cried the first time I got my tour with AFE. It is a top priority in my life to be with our troops - no matter where they are. To spend the Holidays with my Brothers and Sisters is a dream that keeps coming true." 
"Ho Ho Hoedown" is available on all music services. 
Website: RachelLipsky.com 
Insta: @RachelLipsky 
FB: @RachelLipskyMusic 
TikTok.com: @RachelLipsky 
Youtube: @RachelLipsky 
https://linktr.ee/riotsouth 
FOR MORE INFORMATION: 
Denny Carr / Riot South 
denny.carr@riotsouth.com 
615.852.6757
"

Rachel's voice is like a smooth sip of whiskey. It's easy to listen to, but packs a powerful punch that leaves you wishing for another taste. Her songs are filled with lyrics that stop you in your tracks and make you take notice." - Traci Taylor from The Hawk Morning Show with Glenn & Traci
— 98.1 The Hawk, NY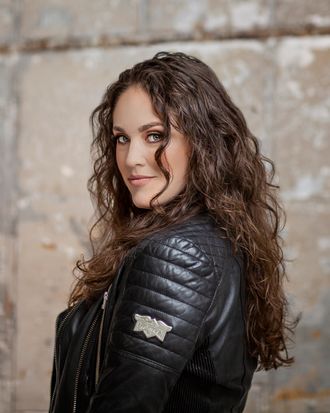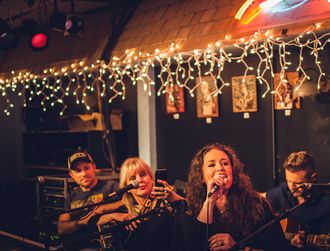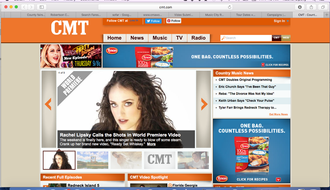 PRESS PLAY TO HEAR Rachel Lipsky's new single with award winning producer Jeff Coplan